COACHING and INTENSIVES Come to us, or we'll come to you!
RKB offers seasonal BALLET AND MODERN Technique Workshops and Intensives, which are masterclasses or 1-2 week class series specially tailored to the needs of your students in your community - throughout the year. Students/ Dance Studio groups also can arrange to visit New York City to work with RKB in private or small group Coaching Intensives.
Or find us in the Adirondacks at our beautiful Cloudsplitter Dance Studio for private and group instruction, and special workshops, or ONSTAGE at the Lake Placid Center for the Arts.
Contact us in fall, early winter: RKBallet@gmail.com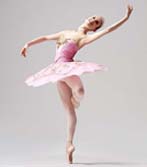 RKB's CLASSICAL VARIATIONS WORKSHOP #2

SUMMER INTENSIVES, MASTER SERIES or WORKSHOPS
These are all opportunities to immerse yourself in what you love best - DANCE. Demanding and very hard work, the half day and full day, week-long programs challenge and encourage the beginner through advanced level dance student.

1) Technique Intensive Immerse yourself in dance! Designed to stretch body and mind and discover new possibilities of achievement, while providing technical training in ballet and contemporary dance, and classical variations, at 3 levels.

2) CHOREOGRAPHY WORKSHOP
Elements and Process, Craft of Choreography
A unique opportunity for intermediate/ advanced level students to develop skills with a master teacher, providing valuable insights and a constructive framework from which to create dance. Held over a period of years for teens, as a 4-day program with an open studio event. This has been hosted the end of June at Guibords School of Ballet, Plattsburgh, NY

3) REPERTORY WORKSHOPS & CLASSICAL VARIATIONS

Select from over 30 works of choreography createed by Kelly especially for professional companies and youth ensembles, like the North Country Ballet Ensemble. You can acquire or commission a ballet specifically to suit your students' needs. Ensembles, trios, solos, neo classical, modern, narrative, as well as classical variations. Solos and small works can be staged over a 3-day weekend

4) TEACHER TRAINING SEMINARS
An exploration of teaching techniques for dance instructors and professsionals-in-training seeking to renew, refresh, and inform themselves, with emphasis on motivation and idea sharing.

To share your ideas for how RKB can work in your community, contact us. 646-734-7151 or RKBallet@gmail.com Between June - August, call RKB at 518-293-7608.
6/18/23